The League had a great response to our recruitment drive at this Richmond Volunteer Day, held at Richmond and Hillcroft Adult Community College.
This event enabled the League to publicise our available volunteer opportunities and explain how important volunteer's support is.
We were also able to inform more of the local community about our funding projects at the hospital and explain how they enhance the service and equipment available to patients.
We received a lot of interest in our work and gained some new volunteers to join the team.
Thanks to Richmond Council for Voluntary Services for inviting the League to attend this well organised and attended event, we shall be back next year.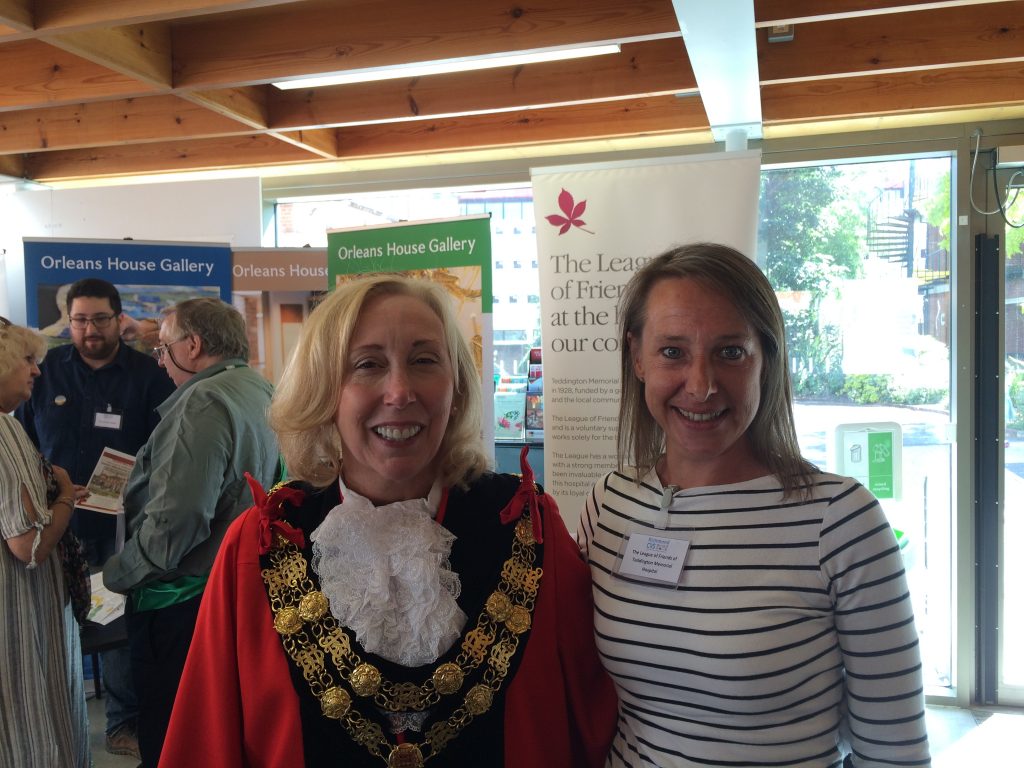 Pictured are the League's Projects and Events Manager, Adele Cowell with Mayor of the Borough, Councillor Nancy Baldwin.
If you would like to join our team and volunteer for the League of Friends please contact: info@friends-tmh.org.uk for further details.