Pamela Bryant MBE – Life President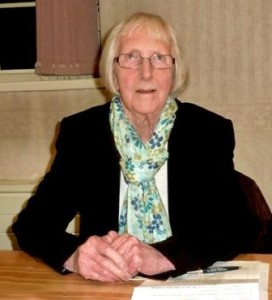 Pamela Bryant MBE retired from her position as The League's Chairman after many years of dedicated leadership and become the League's Life President.
Pamela became Chairman of The League of Friends in 1981 and has worked tirelessly to raise the profile of the League. For more than 40 years, she spearheaded campaigns to raise funds amounting to over £8 million for a massive programme of hospital improvements. The funds have been used to update and provide new buildings and many items of equipment.
In 1989 a new 22-bed wing was named "The Pamela Bryant General Practitioner Unit" latterly renamed "The Pamela Bryant Ward" in honour of Pamela and in lasting recognition of the outstanding contribution she has made personally in supporting the hospital, and of the great success of the various fundraising appeals which she has organised.
In 1992 Pamela was awarded the MBE for services to the Community and in 1994 The Rotary Club of Teddington & The Hamptons awarded her the Rotary International Paul Harris Fellowship.
In 1993 Pamela was appointed a non-Executive Director of the new Teddington Memorial Hospital NHS Trust by the Secretary of State and North West Thames Regional Health Authority and remained a Non-Executive Director through successive Trusts until 2006 when she stood down to concentrate fully on the League's work at the hospital.
Pamela has been a President of the Teddington, Hampton and Parkfields (450Q) Division of St John Ambulance since 1999, and in 2009 Her Majesty the Queen sanctioned her admission as a Serving Sister in the Order of St John.
Pamela is greatly missed by the team, however, she will still be on hand for advice and support and shall be attending our larger events.
Read more about Pamela Bryant's achievements
Simon Douglas Lane – Chairman
From 1st June 2019, we welcomed Simon Douglas Lane as our new Chairman.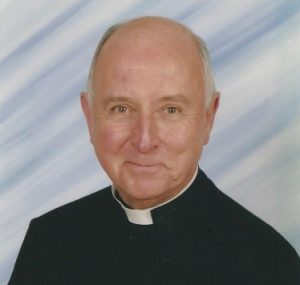 Simon would like to tell you a little about himself…
My name is Simon Douglas Lane and I have been a resident in the local area since 1949 when my late father (who died in Teddington Memorial Hospital in 1997) was appointed Bursar at the Shaftesbury Homes and Arethusa Orphanage at the other end of Stanley Road.
I first came to Teddington Memorial Hospital in 1954 to have an infected finger lanced under gas and have been popping in and out ever since.
My dad used to assist Pamela Bryant in the fundraising efforts that have kept this jewel of a hospital open during the 1980s and early '90s and so it is a privilege to become Chair of The League of Friends making sure that the wonderful legacy left by Pamela is cherished and nurtured.
We have much to do in the years ahead. I worked in various industries after leaving Oxford and in 1994 was ordained Deacon for what was supposed to be unpaid and part time Ministry: Bishop Michael Colclough had other ideas and after my training Curacy at St Augustine's Whitton between 1997 and 2013 I was incumbent at parishes in Hounslow West, Wraysbury and Horton and am now still living in Hampton and am based as an assistant priest at St Mary's Sunbury.
Retirement has not yet come to pass! I hope you will know that I have been associated with Teddington Memorial Hospital for 65 years, I love the place and will do all I can to keep the League at the forefront in the years to come.
My best wishes to you all,
Simon Douglas Lane