The Friends of Teddington Memorial Hospital works in partnership with local companies, small businesses, and non-profit organisations to offer community support to Teddington Memorial Hospital (TMH).
Are you looking to make a meaningful impact on our community?
Our partners contribute much more than simply donations.
Your ideas, volunteers, and involvement help to support staff and patients, enhance the quality and quantity of facilities and help ensure the hospital's long-term future.
Explore our fundraising projects.
Why partner with The Friends of TMH?
We highly value our community partnerships and seek to ensure these are of shared benefit.
Develop a strong relationship with our community
The Friends of TMH is at the heart of our community. Partnering with us gives you a better understanding and stronger relationship with your community. This, in turn, helps make your organisation more successful and sustainable.
Nurture employees/members' personal growth
Working with the Friends promotes teamwork, encourages creativity and problem-solving, and helps create a positive workplace or organisation, demonstrated by increased pride and commitment.
Improve community visibility and interest
As we share our success stories with our community, your local customers/members will be more aware of the organisation, which will help generate greater interest in your activities.
Ways we can partner
We can develop a successful partnership with you in a range of ways.
Participating in our Business Offers scheme by providing an offer or discount to our members.
Donating money, boosting our fundraising efforts by 'matching' our money raised.
Volunteering the time and skills of your team.
Partnering with specific fundraising campaigns relevant to your organisation.
Offering space or access to facilities.
Raising awareness with your employees, ways of donating online or nominating The Friends as your charity of choice.
Giving gifts/items, e.g. Christmas boxes, second-hand books or handmade items to the hospital shop.
Donating raffle items, vouchers or auction items for our fundraising events.
Benefits
The benefits to your organisation of a partnership with the Friends include:
Greater involvement of staff/members in our community to boost personal growth.
Giving back to the community to support a vital local valued resource.
Contributing to your organisation's success and sustainability.
Corporate, Local Business or Local Organisation
Legal firm
Funeral Director
Next Steps
To find out how your organisation can benefit from a community partnership with the Friends of TMH, please contact:
Cécile Delattre
Board Trustee – Partnerships 
Mob: 07973 281 714
Email: partnerships@friends-tmh.co.uk
Our Partners
HRCH provides community health services for around 523,000 people registered with GPs in the London boroughs of Hounslow and Richmond but also serves a wider population across southwest London with a range of more specialist services. Our professionals provide high-quality healthcare in people's homes and convenient local clinics every day. We help people stay well in the community, manage their health with the right support, and avoid stays in hospital.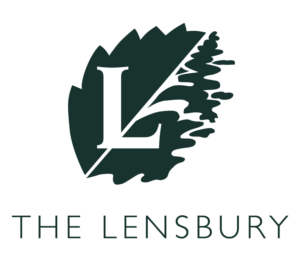 The Lensbury Resort. Hotel, conference centre & leisure club in 25 acres of gardens & grounds on the banks of the River Thames at Teddington.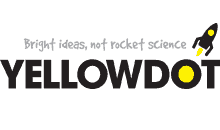 Here goes…we're a bunch of creative types doing exactly what we love best. No Suits. No attitudes. No silly fees. We're big enough to get your job done professionally. And we're small enough to care about whether you come back. Oh, and everything is detailed, quoted and agreed upon in advance – we're not happy until you are.
Shambles Restaurant & Wine Bar
Teamed by a brother and sister with a passion for food and wine. We have a relaxed atmosphere in the styles of an enoteca and a neighbourhood osteria, where guests can discover great food and quaffable wines. Our name is a nod to the history of the building. Shambles was an old slaughterhouse/butcher for 250+ years. Cosy, friendly, and lively with seasonal ingredients, that's us in a nutshell.