This year's Richmond May Fair was a great success and a wonderful start to our year of events.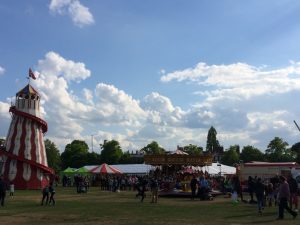 There was a huge array of stalls to browse around and lots of the local community turned out to enjoy the festival atmosphere.
The League received a huge amount of interest in our recent projects, especially our funding of the new X-ray machine and we also gain some new supporters and volunteers to help out at our events. Plus, with the generous items donated by supporters for the League to sell, we raised £156.00 to add to our future projects at the hospital.
Looking forward to meeting more of our supporters next year.