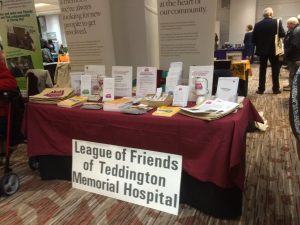 The League had a wonderful day at the Full of Life Fair this year. The event was well attended by local retired residents and it was a great opportunity for them to find out what is available to them in the local community. We were able to speak to a lot of people about our current projects and volunteer opportunities.
Thank you to everyone who attended, we really appreciate the interest showed in our work and we look forward to our new volunteers starting.
This is a well organised and attended event that encourages local retired residents to get involved in their community and we look forward to attending again next year.