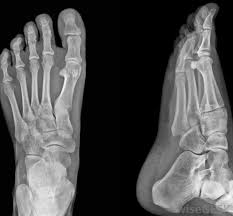 The League has funded new High Tech Imaging Equipment (X-ray Machine) for Teddington Memorial Hospital at a cost of £366,523.09. This vital state of the art equipment, will further enhance the type of treatment that patients receive.
The Radiology department at Teddington Memorial Hospital provides facilities and staff to support referrals from GP surgeries, outpatient services, Teddington Hospital's inpatients' ward and Teddington Urgent Treatment Centre, for both adults and children, seven days a week.
Other services provided by the department include ultrasound, echocardiography and breast screening.
The League's funding of this new equipment was made possible by the generous donations we receive from the local community and we are extremely grateful for all the continued support.
If you would like to support our much loved hospital by making a donation please visit: www.friends-tmh.org.uk or contact: info@friends-tmh.org.uk  or 020 8714 4074.