Premium Membership of The Friends of Teddington Memorial Hospital entitles members to local discounts and offers listed on this page, subject to the specific terms and conditions provided by that offer.
Learn more about Premium Membership.
---

Initial policy discount
Tel: 02089 434966
Constitutional House
5a Stanley Road
Teddington
TW11 8TP
Valid until 31 December 2023
Independent insurance broker who can help you find the most competitive insurance policy with the best coverage.
Specialising in travel, property, liability and more.
---
CRP Financial
Valid until 31 December 2025
Equity Release Review
I am happy to meet anywhere in the local area to discuss equity release and explain the options, benefits and drawbacks to anyone who thinks that releasing some of the equity in their property may help them or their family.
Contact: Chris Stock
Email: chris@cprfinancial.co.uk
Tel: 0208 892 5535
Independent Financial Adviser, specialising in the Equity Release market
---
Felicity, the Energy Queen
Felicity's Services
Felicity Leicester
07900 312 634
Free Home & Business Bill Review
FREE remote or in-person review of your home or business bills – How much can we reduce them for you?
No added fee.

I will donate 20% of my profit to The Friends of TMH! No extra cost to you.

Gas, Electricity, Broadband/Tel, Mobile Sim, Home Insurance, Solar.
Valid until 31 December 2023
Essential Home Service Provider – Energy, Broadband/Tel, Mobile Sims, Home Insurance, Home Emergency Cover, Cashback Card.

Business Utilities – Energy, Water, Telecoms, Solar, EV Charging Units, Future Net Zero IT Platform.

Green energy available to help the Environment
---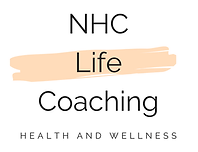 Natalie Howard-Carr
07923 948 853
Introductory Offer
A 12-week Transition Growth Package focusing on finding clarity in your goals and how to reach them for a healthier, happier life.
Changing your habits
Strategies for dealing with stress
Empowering yourself to overcome your barriers to achieve your goals.
£480 normally £660
Valid until 31 December 2023
My name is Natalie, and I am a Personal Development Coach focusing on the health and wellness of my clients.

As a CPD-accredited life coach, I am dedicated to providing personal development coaching that focuses on health and wellness. My ultimate goal is to guide you towards a life of clarity, purpose, and fulfilment. In our journey together, I will help you overcome obstacles and support you in becoming unstuck from the limitations that hold you back.
One of the key aspects of my coaching approach is to help you find clarity. At times, we find ourselves uncertain about our goals, aspirations, or the path we want to pursue. Through thoughtful questioning, deep listening, and reflective exercises, I will assist you in gaining a clear understanding of your values, passions, and the life you envision for yourself. By gaining this clarity, you will be able to set meaningful goals and make choices that align with your authentic self.
Becoming unstuck is a common challenge many individuals face when it comes to pursuing their wants and desires. It's easy to get caught in self-doubt, fear, or procrastination patterns, which can hinder progress and personal growth. As your coach, I will provide you with the tools and techniques to break free from these limitations. Together, we will explore your beliefs, challenge negative thought patterns, and develop strategies to overcome obstacles. Through empowerment and accountability, I will support you in taking action and making consistent progress towards your goals.
In my coaching practice, health and wellness are integral components of personal development. I firmly believe that a balanced and thriving life encompasses physical, mental, and emotional well-being. As we work together, we will explore various aspects of health, including nutrition, exercise, self-care, and stress management. By integrating these practices into your daily life, you will experience increased vitality, enhanced resilience, and a greater sense of overall well-being.
I understand that personal development is not a one-size-fits-all journey. Each individual is unique, and I tailor my coaching to meet your specific needs and aspirations. Through a collaborative partnership, we will co-create a personalized roadmap for your growth and transformation. I will be your trusted ally, providing guidance, encouragement, and unwavering support as you navigate your path towards self-discovery and personal success.
As a CPD-accredited life coach, I uphold the highest professional standards and continuously engage in ongoing education and development. This ensures that I am equipped with the latest tools, techniques, and best practices to support you effectively. You can have confidence in my expertise, and rest assured, I am committed to your growth and well-being.
If you are ready to embark on a transformative journey towards personal development, health, and wellness, I invite you to take the first step with a Free 30-minute Discovery Call Together, we will navigate the challenges, break free from limitations, and unlock your full potential. I am excited to join you on this empowering path of self-discovery, growth, and fulfilment.
---

5% discount for purchases over £100 (in-store only). Free can of balls with racket purchase over £150. Offer not to be used in conjunction with any other in-store discounts/promotions.
Email: sales@racketskingdom.com
Tel: 0208 573 7600
3 Broad Street, Teddington, TW11 8QZ
Valid until 31 December 2023
Premium Rackets Specialist. Rackets Kingdom is an official premium authorized stockist for all major brands of racquets, footwear, clothing, and accessories, including Yonex, Wilson, Babolat, Head, Adidas, Asics, Dunlop, K-swiss, and many more. You can also seek the help and advice of our expert stringers, who will guide you through the process of choosing the best-suited string for your game. The stringing machines that we use to string your rackets are the Wilson Baiardo and Yonex. These are the very best racket stringing machines in the world and are used at various major badminton events around the globe.
---
---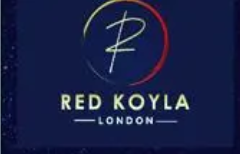 Valid until 31 December 2023
Enjoy a free bottle of wine from Sunday to Thursday*
Minimum spend of £50 for 2 people
153 Kingston Road, Teddington, TW11 9JP
020 8977 3571
Red Koyla restaurant offers unique Indian dining in the heart of London. Focusing on blending authentic Indian cuisine with modern cooking techniques, turning the best of the British seasonal produce into elegant dishes to inspire and delight guests. Red Koyla treats guests to distinctive dishes from tantalising vegetarian and tandoor specialities to seafood and game.
---

Get 20% off colour
Enjoy 20% OFF selected services. Colour must be booked with a cut & Blow dry. Valid for members only.
95 Stanley Road, Teddington, TW11 8UB
07383 520 136
Valid until 31 December 2023
Severin Hairstylist is a unique one-to-one modern hair studio experience.
Backed by over 30 years of experience, we will make sure that you leave feeling full of confidence with hair that brings out the best of who you are.
Severin's storied career started in the high-end salons of Paris. Since then, his globetrotting has brought him a plethora of opportunities to work on fashion and editorial shoots, creating innovative hairstyles.
The salon is where the craftsman himself, Severin, captures the essence of each client's style through the likes of creative colours, balayage, contemporary and classic haircuts and up-dos.
A 5-minute walk from Fulwell station will lead you to this hairdresser's hot seat at this boutique salon.
---

£10 Discount for either an Osteopathy or a Podiatry Treatment
We offer members of The Friends of Teddington Memorial Hospital £10 off their first osteopathy or podiatry/foot clinic appointment. The offer applies to new patients only, and treatments must be booked and attended by Saturday, 30th December 2023. Appointments are subject to availability. Only one £10 off offer per member.
0208 977 3295
enquiries@teddingtonosteopaths.co.uk
146 Stanley Road
Teddington
Middlesex
TW11 8UA
Valid until 30 December 2023
Multidisciplinary clinic offering osteopathy, podiatry, massage, acupuncture, reflexology and reiki in Stanley Road, Teddington.
---

10% off photo prints on orders of £5.00 and over.
Tel: 020 8977 1064
17 Broad Street, Teddington, TW11 8QZ
Valid until 31 December 2023
Passport & ID Photos, Video & Cine Film Transfers, Camera Repairs,
Film Processing & Scanning, Photo Albums & Frames, Photo Restoration
---

Friends Discount Rate.
We offer an Initial Discount, a reduced rate of £1.00 off per care visit (up to 1 hour) or per hour for multi-hour visits, for their first month to Friends of Teddington Memorial Hospital.
Contact Leah Vilda Email
lvilda@visiting-angels.co.uk
Telephone
0203 143 5056
Suite 2A, Floor 6, Block B, The Vista Centre, 50 Salisbury Road, Hounslow.
Valid until 31 December 2024
A premium quality home care company providing personalised care.
Visiting Angels – South Middlesex believes home care can be different, so they want to help people live well in their own homes.
We provide personalised companionship care, traditional home help, medication assistance, personal care, live-in care, respite care, hospital discharge care and complex home care, including palliative care, dementia / Alzheimer's care, stroke care and end-of-life care.
---
Zumba with Viola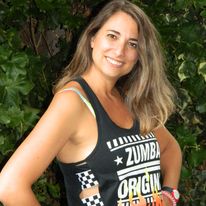 Free introductory Zumba class with Viola Corsini
Tel / Text / WhatsApp Viola on 07503 507370
Tuesday 7.15 pm start for 45 mins
Rivermead Hall, Staines Road, Twickenham, TW2 5JA
Valid until December 31 2023
Fun-filled dance fitness class with catchy Latin rhythms designed for a range of fitness levels. Give it a go for free!
---
The Membership Card (in conjunction with the Business Offers Listing) must be presented before the sale negotiation or purchase. Please do so to avoid a discount being refused.
Any Business Offer shall be subject to the specific terms and conditions provided by that offer under the Business Offer Scheme. The League of Friends of Teddington Memorial Hospital never endorses or accepts liability for
any products or services offered under the Business Offers scheme. Neither does it accept liability where there is an improper or illegal use of the card.
The League of Friends of Teddington Memorial Hospital is not an agent or representative of any retailer listed in the Business Offers Listing. The League of Friends of Teddington Memorial Hospital gives no guarantee or warranty regarding the quality of the goods or services offered by any retailer listed in the directory or any retailer's status or reputation.
Please see Terms and Conditions