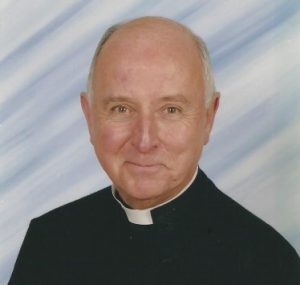 Due to the unprecedented situation caused by Covid-19 and the restrictions to social gatherings, this year's AGM on 26th November was conducted online for the first time, by the League's Chairman Reverend Simon Douglas Lane (pictured right).
The League was really pleased to see our members on screen and to be able to inform them of our recent activities and the projects which we are funding at the hospital, together with details of our plans for next year.
This has been a difficult year for us all and without our communities continued support, we would not have been able to achieve all that we have.
Thank you to our members for joining our online AGM this year and to all our local residents, your support really makes a difference.
We are extremely grateful.
If you would like further details about our work and current activities or would like to fundraise on our behalf please contact: info@friends-tmh.co.uk or call: 020 8714 4074.