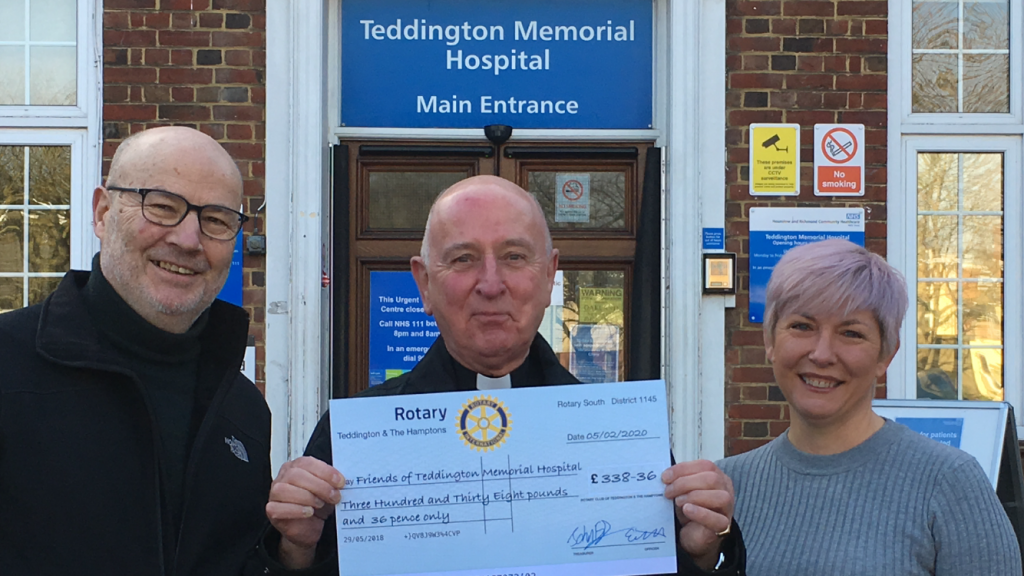 The League was delighted to receive the donation of £338.36, from The Rotary Club of Teddington and The Hamptons, at a recent cheque presentation held at the hospital.
The League were invited to take part in one of the Rotary Club's Santa Sleigh Collection last December, which travelled around the streets in Teddington bringing festive joy to our local community.
We had a wonderful evening and were thrilled with the amount raised in support of our much loved hospital. This donation will be used towards our forthcoming funding projects, to enhance both the equipment and services available to patients, visitors and staff.
Pictured above are The Rotary Club of Teddington and The Hamptons' members, John Frye and Erin Kirby, with The League's Chairman, Reverend Simon Douglas Lane.
Thank you to the Rotary Club for this generous donation and your continued support.
If you are interested in holding an event in support of The League of Friends, we would be pleased to hear from you. Please contact: info@friends-tmh.org.uk or call 07713 445162.