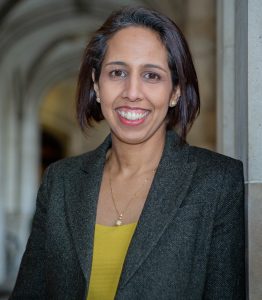 Munira Wilson, Liberal Democrat politician who was elected as the Member of Parliament for Twickenham at the 2019 general election has been helping to promote the League's current work supporting the local NHS teams during the corona virus pandemic.
Munira's thank you message to our members and supporters.
"I wanted to say a huge thank you to all League members and volunteers for the immense generosity you have shown to our amazing frontline workers during this incredibly challenging period. I know the meal deliveries, PPE donations and home-made headbands to make staff more comfortable have been very gratefully received. The love and thoughtfulness that you have shown through the support you have provided, mean a lot to hard-pressed health and care staff who I know are absolutely exhausted. It's been wonderful to see our local community pull together in this phenomenal way. Thank you so much."
I hope you are all keeping safe and well.
Regards Munira
Thank you to Munira for all her support and help with promoting The League of Friends within the local community and for spreading the word about our current funding activities at the hospital. This is greatly appreciated.
If you would like to help promote The League of Friends and our work supporting Teddington Memorial Hospital please contact: info@friends-tmh.co.uk or call 020 8714 4074.