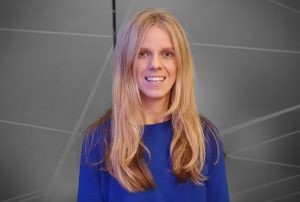 Instead of our usual Volunteer of the Month, for May we are saying thank you to one of our employees. Philippa McEvoy joined as Shop Manager in March 2019. She runs the shop in Teddington Memorial Hospital as well as overseeing the vending machines and supporting other League activities such as purchasing items for the Christmas gifts to patients and staff.
Philippa's enthusiasm and great people skills make her popular with customers and our shop volunteers. She worked especially hard and put in a lot of extra hours to manage the shop during the early stages of the corona virus outbreak and to make sure it was safely closed for lockdown.
Philippa is still busy working from home and like many parents also home schooling her children. Hopefully, and soon as it is safe to do so, she will be back in the shop.
If you would like to volunteer in our hospital shop once we are back open from lockdown please contact: info@friends-tmh.co.uk or call 020 8714 4074.